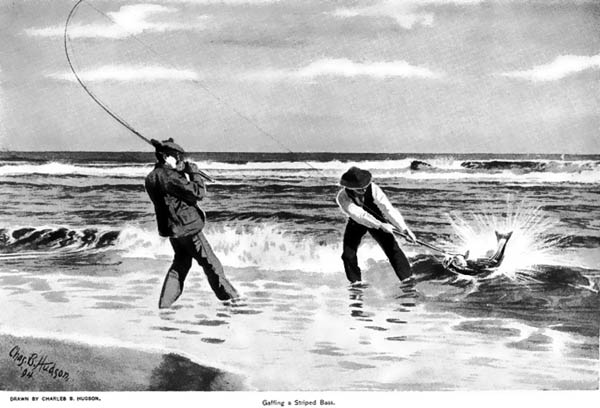 VSSA is sponsoring a contest to identify the top 10 fishing saltwater fishing legends from Virginia.  We acknowledge that there are many from the past and present that contribute to our sport so we want to identify them and recognize them.  We are asking the public to do a search of the records, past and present and make nominations on who you feel has contributed or promoted our sport the most.  Here are some general guidelines:
You can't nominate yourself.

Your submission should include at least a half page but not more than one page of biographical information on your nomination.

Be sure to include the timeframes the contributions were made.

Contributions can be from the past or present with no limit on how far back we go.

Submit at least 1 photo.  

Contributions can be either from recreational or commercial saltwater fishing in Virginia or both.

We will capture all nominations and put on this page so all can see who is being nominated.

Timelines: 

January – July 2018: Public makes submissions. 

July – October 2018: Panel of Judges narrow down nominations. 

October:  Panel submits to VSSA. 

November-December 2018:  VSSA Members vote in top 10 nominations.

January 2019:  Winners announced and memorialized.
Please submit all nominations via email to:  legendsofvirginia@gmail.com not later than 1 July 2018. 
If you desire to be part of the panel of judges that decides please submit an email not later than 1 May 2018 to legendsofvirginia@gmail.com with a short paragraph as to why you want to be on the panel.