Menhaden General Assembly Positions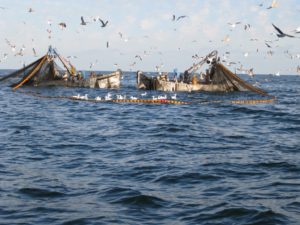 We are asking everyone to contact their representative in both the House and Senate and ask if they support menhaden conservation in the Chesapeake Bay.  Please go to this website to find out who your representatives are:  https://www.virginia.gov/services/whos-my-legislator/
Then ask at a minimum the following questions and report back a summary of your conversation in the appropriate section below.  
  Are you aware that a single foreign owned company in Reedville, VA is taking large numbers of menhaden from the Chesapeake Bay?

  Are you aware this company is over the bay quota set by the Atlantic States Marine Fisheries Commission (ASMFC)?

  Would you support a bill to move management from the GA to VMRC who manages every other saltwater fish in Virginia?

  Would you be willing to contact other Senators / Delegates to gather support for this bill?

  Do you consent to this conversation being summarized on the open web for voters to see?
You need to log in to create posts and topics.
District #93